Recruitment consultant's web site reform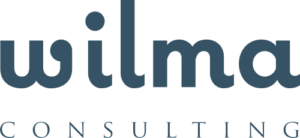 Wilma Consulting Oy
Well that was easy! Dynamit quickly grasped the specifics of my business and uncovered the benefits to client. Their proficiency was strong not only in web development, but also in putting ideas into words and visual representations – imagery and brand colours were included in the project. I got help in developing web visibility, plus the English translations were provided in a breeze. Quick and comprehensive care of the client!
Maija Talvinen
Wilma Consulting Oy
What we did
Wilma Consulting is a management consulting firm specialised in strategic human resource solutions. In a business changeover, website content was updated and the decision was to simultaneously migrate away from the Wix platform, to WordPress. This made it possible to include more functionalities flexibly, without paid additional features. Also language versions and the desired layout changes were easy to implement.
Dynamit participated the team editing the text content, migrated and optimised the media from Wix, updated imagery and page structure, and edited the video material to resemble recent business changes. The logo was retained, but Dynamit updated the brand colours to reflect the new, fresh and professional face of the business. Dynamit translated all Finnish texts into English. Google Analytics was established for visitor analytics and to understand marketing action responses.
The client's target was to make switching servers and arranging future maintenance as easy as possible; 'don't even want to know how it works, as long as it works' was the mentality. So, Dynamit took care of domain name server changes and parked the new Wilma Consulting site in the Publish Pack service.
This is how it looks